| | | | |
| --- | --- | --- | --- |
| Poster: | He Live's | Date: | Apr 6, 2009 9:17pm |
| Forum: | GratefulDead | Subject: | BOBBY WEIR and the Travis Bean Pole |
GaaaahhhhD! this is a Bean Post MAN! get "on point". you are such a "DEAD" head..... sheesh!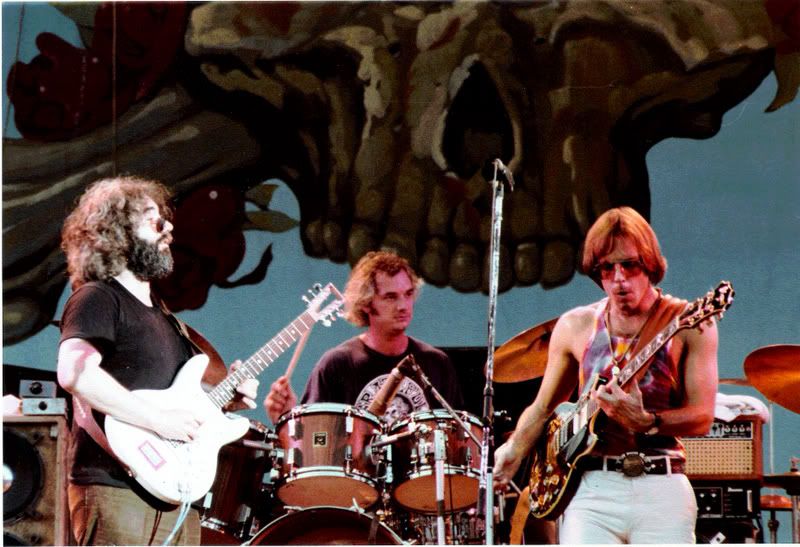 more to the point.... what WAS wrong with bobby?
This post was modified by He Live's on 2009-04-07 04:17:03
| | | | |
| --- | --- | --- | --- |
| Poster: | amosearle | Date: | Apr 7, 2009 5:45pm |
| Forum: | GratefulDead | Subject: | Re: BOBBY WEIR and the Travis Bean Pole |
He's dressed for his guest appearance on Miami Vice after the show...
| | | | |
| --- | --- | --- | --- |
| Poster: | dead-head_Monte | Date: | Apr 7, 2009 9:23am |
| Forum: | GratefulDead | Subject: | Re: H-L, here's the Travis Beans for you |
okay H-L, you got me
| | |
| --- | --- |
| 1975 - Travis Bean TB 1000A | 1976- Travis Bean TB500 w/single-coil pickups and fx loop |
I'm not a musician or guitarist. I just know what sounds good to me, and what I like. I am selfishly hooked on 1973. That was my year for attending many shows and taping several of them. June 9 and June 10, 1973 is the best sound I ever heard come out of a PA system. The AUDs for any show will tell you what you need to know. Jer's playing, for me, includes him playing w/ the boys, and how the PA sounded. Only then do I consider the matter.

Like most of you, I discovered all the music collections around the net and started to collect some. I am still trying to find a better live sound than June 9 and 10, but I cannot. The tone is amazing - especially the fat, thick sound of Jer's guitar. And Phil sounds incredible! Sure, I've heard many, many recordings where the boys play much better, and where the recordings are better quality.

btw, Thanks to the incredible arrangements made by the boys for the extended versions of Sugaree. THIS is the only reason I've ever listened to anything past 1973. It took me a long time. I know I'm a moron about this. I was very lucky to have heard a recording of June 21, 1980 Sugaree in Anchorage. It blew me away. Of course, Oct 17, 1983 Sugaree in Lake Placid is hard to believe for me. That whole show is a mind-blower! But I still don't listen much beyond 1973, or that much before that.

I finally discovered that shows in later 1972 are essentially 1973-type shows, but the boys are much fresher and more energetic. Just listen to the Santa Barbara run in Aug '72, and the show in Veneta, OR on Aug 27. If you love 1973, get these shows. Now that I opened my own mind, when I came across Bear's cassette recording of Feb 7, 1969, I listened to it real quick. It blew me away. Just listen to the first 60 seconds of Dark Star.

Well, guess what? 1968 is where they peaked out for what is recorded on Bear's 1969 cassette. That's why I think WT and Cliff have such a huge point to make. I understand it this way.

Mr Dillons, I have that May 24, 1984 JGB show you mention. Thanks.

patourkid, what more can you tell us about your friend and his Watkins Glen collection? I think many of us may be interested in knowing what's out there...
| | | | |
| --- | --- | --- | --- |
| Poster: | dead-head_Monte | Date: | Apr 13, 2009 9:27am |
| Forum: | GratefulDead | Subject: | Re: H-L, here's the Travis Beans for you |
jer - 1976-June-01 w/ Travis Bean
Attachment:
19760601_1786.jpg